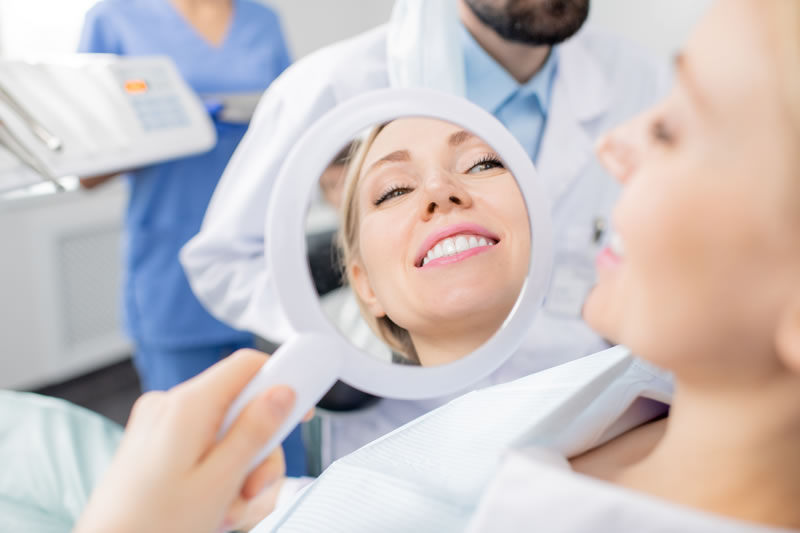 Routine Check ups
You should visit your dentist for a checkup every 6 months to avoid future problems
At Colm Smith Dental, all patients undergoing a routine check-up will receive a comprehensive assessment, using the latest technology to provide you with a personalise treatment plan.
The aim of a dental examination is to look for and detect any signs of dental disease or other problems, so that they can be treated as soon as possible to prevent any potential problems becoming more serious at a later stage.
Book an Appointment
Dental Check up Procedure
Patients concerns
Have you been experiencing dental pain? Do you have bleeding gums? Have you broken or fractured a tooth? Are you worried about a long-standing mouth ulcer? Do you dislike the colour/shade of your teeth?
Medical History
On the initial visit a full medical history will be taken. This will also be checked and updated on subsequent visits.
Examination
A thorough exam will be carried out. This will include assessment of the external features (TMJ, facial muscles and glands), soft tissue (tongue, roof and floor of mouth, cheeks, including oral cancer screening), gums health (basic periodontal examination), teeth (for signs of decay and/or infection), existing restorations.
X-rays & Special Tests
Depending on your age, risk of disease and symptoms, x-rays may be recommended. X-rays can diagnose problems that may otherwise go unnoticed, for example, decay between teeth or chronic infection.
Maintaining long lasting professional relationships with all our patients
The aim of a dental examination is to look for and detect any signs of disease or other problems, so that they can be treated as soon as possible to prevent any potential problems becoming more serious at a later stage.
How Often Should I see the Dentist?
Every patient's case is different, but the minimum time that should be left during visits is 6 months
It is very important to maintain regular check-ups with your dentist. It is usually recommended that you attend at least once a year. However, your dentist will advise you best as it is different for every patient.
You may also be advised to see the hygienist on a regular basis.

Contact Us Today
General Dental Treatments
PRSI & Medical Card
Is my check-up covered under PRSI
PRSI- Please present your PPS number and with your signed consent, Colm Smith Dental can check your eligibility. If you are eligible, your check-up will be free and a regular scale and polish with the dentist or hygienist will be €15.
Is my check-up covered with my Medical Card
Medical Card- if you hold a medical card, with your consent Colm Smith Dental can check your eligibility prior to your appointment. If you are eligible, you are entitled to a free examination, 2 fillings and all extractions per calendar year. Other treatments are available on the Medical card; however prior approval is required from the HSE.
"Highly recommend all dentists at the surgery, as a family of 5 we all attend kids ranging from 6 to 16 and all love to go and see all the friendly staff. Thank you for all the amazing work over the years."
"I had a wisdom tooth removed on Saturday under sedation with Dr Chris Bell. All I can say is he is absolutely fantastic. I never felt one single thing. I came home and could eat straight away no pain, recovering very quickly. Delighted thank you."
"had my first appointment today i`m not a big fan of dentists due to bad experiences in the past. the staff were all really friendly and put me at ease the moment i walked through the door. actually looking forward to my next appointment that`s something i never thought i`d say."
Our Reputation speaks for itself
We have generations of happy patients from all over Ireland, our aim is to provide affordable dental care which is of the best quality possible.
If you would like to read more of our reviews, you can do so on Google, Facebook, WhatClinic and many other locations. We pride ourselves on our excellent reputation and are looking forward to having you join our long list of happy patients.
Best dentist I have ever had. Been attending for about 18 months now. Had clean and polish, filling, root canal work. All top class and very reasonable prices. Everything is very clearly explained and all the options laid out. Always easy to arrange appointments, especially if a tooth breaks etc.
Gerard Clinton


September 25, 2018
Further Treatment?
Will my dentist tell me if I need any further treatment?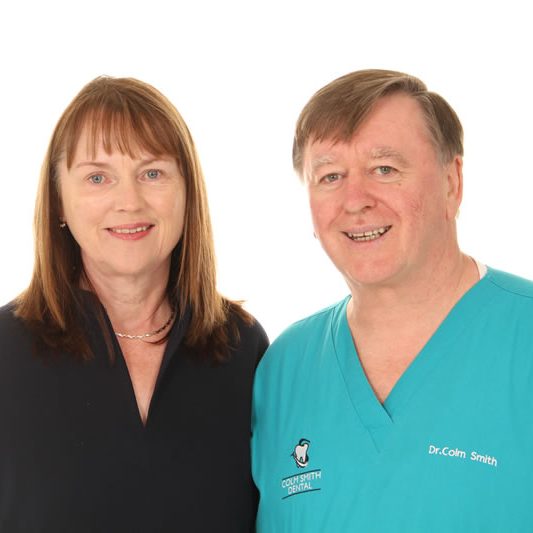 Your Dental Clinic
Find out why generations of families choose Colm Smith Dental
Every patient is treated like family, and that is what makes us different than other clinics. Each patient has a unique set of needs, therefore each patient needs to be treated differently.
You are more than a number for us here at Colm Smith Dental, and we promise to do our utmost to ensure you have a healthy smile and mouth, and you have a reason to smile leaving our clinic
Colm & Lucia Smith

If you are unsure what treatment you may need, please fill out the appointment form with as much information as possible and we will contact you as soon as we can.
We have Dental Clinics in Cootehill in Cavan and also in Monaghan centre.