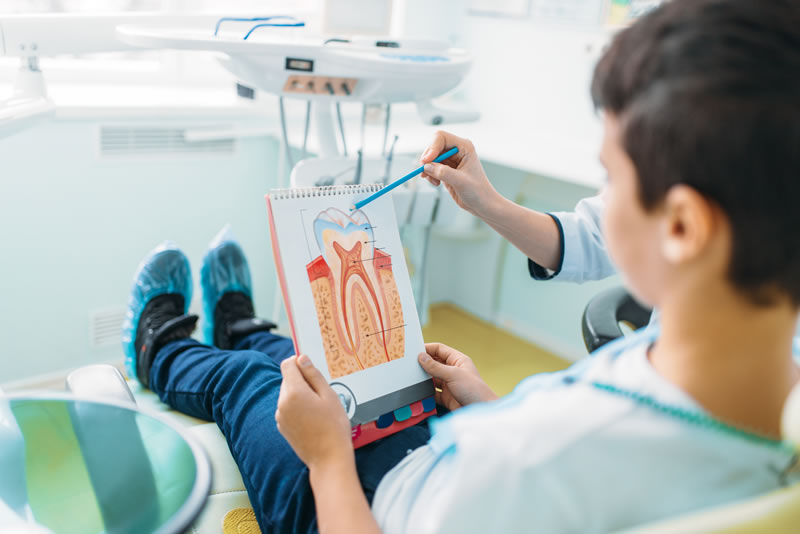 Routine Extractions
Painless, Fast tooth removal
Extractions are one of the greatest causes of fear and anxiety in dentistry.
At Colm Smith Dental, we carefully assess the tooth prior to extraction. A clinical decision will be made whether to extract the tooth under local anaesthetic or IV sedation.
Book an Appointment
Reasons for a Tooth Extraction
Reasons for extraction under Local anaesthetic:
Some reasons for extraction under IV sedation:
For the more challenging extractions and surgical removal of wisdom teeth, Dr. Chris Bell, Specialist Oral Surgeon, visits the practice monthly and is happy to perform even the most difficult of extractions with the minimum amount of trauma to the patient.
IV Sedation
Taking the fear out of dental visits
For nervous patients or those requiring more extensive surgery, Intravenous (IV) Sedation is also offered at Colm Smith Dental. This helps to relax the patient and allows extraction(s) to be carried out with a minimal amount of anxiety to the patient.
Our oral surgery team are happy to accept referrals from colleagues in the surrounding counties, for patients who are nervous or require more challenging extractions.
Following referral and pre-assessment for IV sedation, all patients will receive an information pack detailing pre- and post-op guidelines for having teeth extracted under IV sedation at Colm Smith Dental.
Contact Us Today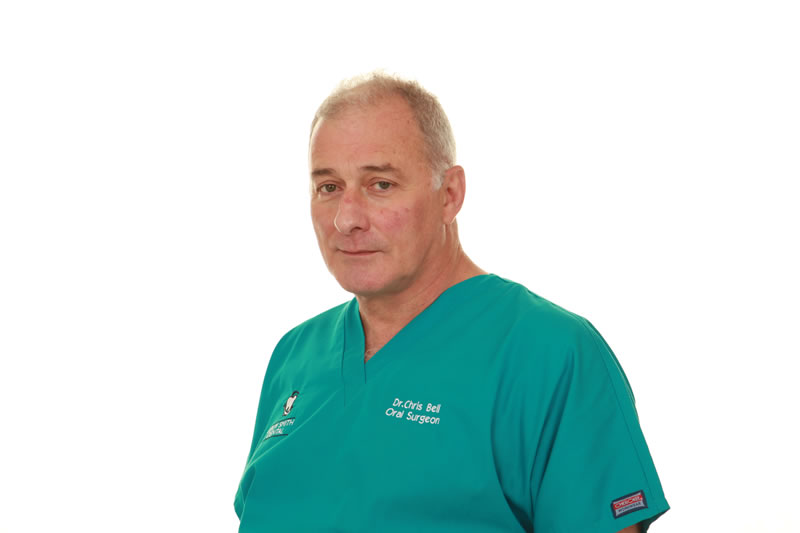 How much is a tooth Extraction?
The cost of the extraction will depend on where the tooth is located and the current state of the mouth, surrounding teeth etc. Please discuss this with your dentist during your assessment.
At Colm Smith Dental we provide our patients with the knowledge and expertise needed to get the best results. Our pricing is competitive, and our dentists are highly skilled. Please see our price list below or call one of our practices in Cootehill and Monaghan to find out more.
PRSI & Medical Card
PRSI Scale & Polish for 15 euro
PRSI- Please present your PPS number and with your signed consent, Colm Smith Dental can check your eligibility. If you are eligible, your check-up will be free and a regular scale and polish with the dentist or hygienist will be €15.
Medical Card Cover
Medical Card- if you hold a medical card, with your consent Colm Smith Dental can check your eligibility prior to your appointment. If you are eligible, you are entitled to a free examination, 2 fillings and all extractions per calendar year. Other treatments are available on the Medical card; however prior approval is required from the HSE.
General Dental Treatments
"Highly recommend all dentists at the surgery, as a family of 5 we all attend kids ranging from 6 to 16 and all love to go and see all the friendly staff. Thank you for all the amazing work over the years."
"I had a wisdom tooth removed on Saturday under sedation with Dr Chris Bell. All I can say is he is absolutely fantastic. I never felt one single thing. I came home and could eat straight away no pain, recovering very quickly. Delighted thank you."
"had my first appointment today i`m not a big fan of dentists due to bad experiences in the past. the staff were all really friendly and put me at ease the moment i walked through the door. actually looking forward to my next appointment that`s something i never thought i`d say."
Tooth Extraction Aftercare
What do I do after I have had a tooth extracted?
Eating & Drinking
Eating & Drinking- We advise a soft diet after having a tooth removed. Take care to ensure that food does not become trapped in the socket where the tooth was extracted. Please avoid consuming any alcohol or hot food and drinks after the extraction, especially if the local anaesthetic effect is still present.
Rinsing
Rinsing- DO NOT repeatedly rinse your mouth out after your extraction. A blood clot will form in the socket where the tooth was; frequent rinsing will tend to dislodge this clot and the socket will start bleeding. 24 hours following the extraction, you should rinse your mouth with warm salty water (a half teaspoon of salt in a warm glass of water). Repeat this 3-4 times a day after meals
Cleaning
Cleaning- Please continue to brush your teeth as normal. Take care not to disturb the healing socket.
Bleeding
If bleeding occurs after leaving the surgery, please do the following:
Roll a handkerchief / tissue into a small pad (about the thickness of your finger).
Place it over the bleeding socket and bite down on it for 20-25 minutes. If after this period, bleeding is still occurring, please contact the surgery immediately.
(Bear in mind that minor oozing from the extraction site can occur for up to 24 hours after having the tooth removed.)
Swelling
Swelling- You should expect to have some swelling after the extraction. This can take up to 10 days to resolve in some cases.
Smoking
Smoking- We strongly recommend that you avoid cigarettes and other tobacco products for the 24 hours following the extraction. Cigarette smoke can delay or prolong the healing of the extraction site, and in some cases, can increase the risk of post-operative pain and lead to a 'dry socket'.
Pain Control
Pain Control- You should expect to have some discomfort following an extraction. If you think you may require pain killers, please ask one of the dentists at the practice.
Stitches- If you have had stitches (sutures) placed after an extraction, please do not touch them or pull them out. You should return to us one week after the extraction to have these stitches removed unless dissolvable stitches were placed. Your dentist will advise you about this.
Local Anaesthetic
Local Anaesthetic- The type of anaesthetic used by dentists can leave your lip and other soft tissues numb for up to 4 hours. Please be extremely careful not to bite your lip or cheek during this time period. (This is especially important for parents to take note of if their child has had local anaesthetic.)
In addition, take care not to burn yourself with very hot drinks – you will not realise what has happened until after the anaesthetic effect has worn off.
Our Reputation speaks for itself
We have generations of happy patients from all over Ireland, our aim is to provide affordable dental care which is of the best quality possible.
If you would like to read more of our reviews, you can do so on Google, Facebook, WhatClinic and many other locations. We pride ourselves on our excellent reputation and are looking forward to having you join our long list of happy patients.
Amazing people, lovely to talk to great work do there best to make you happy, very caring at all times when doing treatments. Talk you true them. Staff is wonderfull always smiles when helping and talking. Great working all of them. Colm is very amazing cares about what you wants and does all that he can to help with everything needed lovely to talk to good at listening and sees to help with all that is asked all of them is truly amazing i love all them God bless you all keep the good work up😁🥰❤🙏
Josephine Mathias


January 13, 2023
Wisdom Tooth Removal
Painless Wisdom Tooth Removal
Wisdom teeth are known as the third molars. They are the last molar teeth to develop which usually grow at the very back of the upper and lower jaw bones, one at each 'corner' of the mouth.
Sometimes there may not be room in your mouth for your wisdom teeth and, as they start to come through, they push against the teeth already there or may start to come through at an angle. These teeth may become infected or damage adjacent teeth and in these cases will require extraction. When this happens, you might feel some pain or discomfort, so the best thing to do is to visit your dentist.
The dentist may take an x-ray of your mouth to see how, or if, your wisdom teeth are coming through. From this, they will be able to make a judgement on whether or not to take them out, and how easy or difficult it might be. Extractions can also be done under sedation. These extractions are carried out under Intravenous Sedation by our Specialist Oral Surgeon, Mr.Chris Bell.
Contact Us Today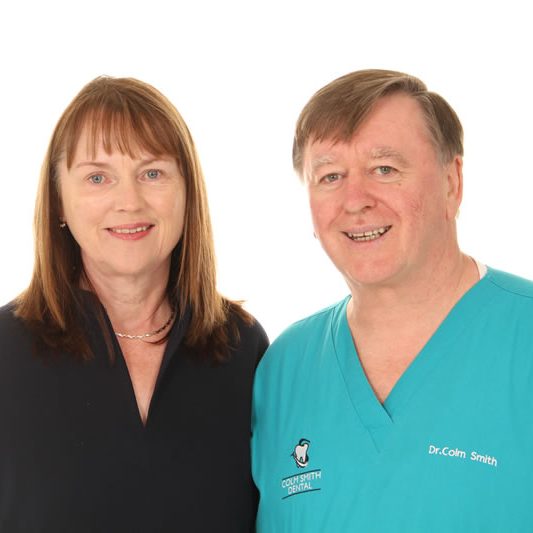 Your Dental Clinic
Find out why generations of families choose Colm Smith Dental
Every patient is treated like family, and that is what makes us different than other clinics. Each patient has a unique set of needs, therefore each patient needs to be treated differently.
You are more than a number for us here at Colm Smith Dental, and we promise to do our utmost to ensure you have a healthy smile and mouth, and you have a reason to smile leaving our clinic
Colm & Lucia Smith

If you are unsure what treatment you may need, please fill out the appointment form with as much information as possible and we will contact you as soon as we can.
We have Dental Clinics in Cootehill in Cavan and also in Monaghan centre.