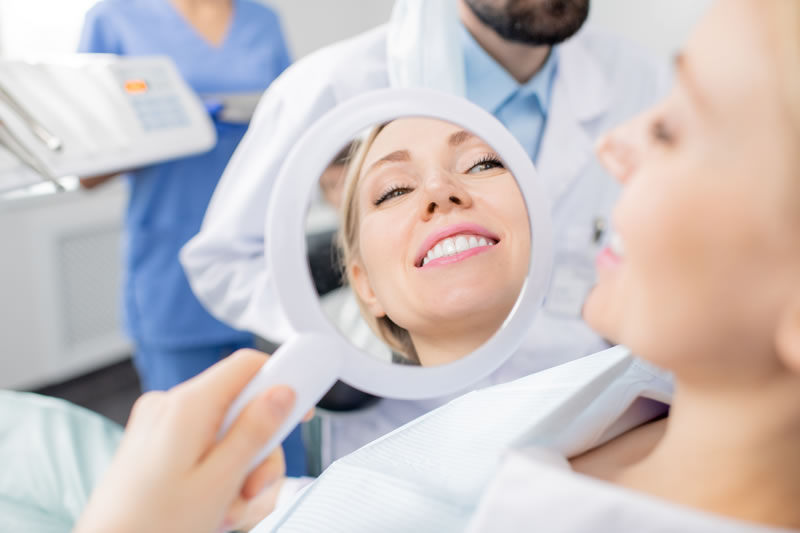 Teeth Whitening – Your Questions Answered
Teeth Whitening
Teeth whitening is a safe, effective and non-invasive process in which intrinsic staining (staining within the tooth) and extrinsic staining (staining on the outer surface commonly from tea, coffee, red wine) are targeted by whitening gels held within a tray, usually worn overnight. The treatment involves moulds being taken for laboratory-made custom-fit whitening trays. The tooth whitening gel is then placed into the trays, the trays hold the gel in contact with the teeth and allow the external and internal staining to be removed.
What types of teeth whitening are out there?
Many online retailers and chemists offer "tooth whitening" products. Generally speaking the active whitening agent in these products is very weak, usually less than 1% in strength. Professional tooth whitening undertaken under the supervision of a dentist can use whitening agents with a much higher concentration. This results in a much faster, whiter more predictable result.
Book an Appointment
What types we offer at Colm Smith dental?
Spotlight Whitening Strips
These are our most straightforward and cost-effective options for whitening. They are suitable for anyone over the age of 16 and involve wearing a strip on your upper and lower teeth each day for 1 hour over a 2 week period. This treatment is best for someone seeking a slight improvement with minimal commitment.
Natural Elegance
This is our standard whitening option with laboratory-made custom-fit trays. This uses a standard whitening gel which is placed into the trays and worn overnight every night for 4-6 weeks. Some patients develop slight sensitivity with this treatment option, this is temporary and will resolve once whitening is complete.
Nitewhite
This is our premium whitening option with laboratory-made custom-fit trays. This uses a premium whitening gel which acts to achieve a faster, more predictable and longer-lasting result. This gel also greatly reduces the likelihood of experiencing sensitivity which in turn improves compliance.
The effectiveness of tooth whitening varies with each individual though most patients will achieve a change after 2-5 weeks. For the duration of treatment, you are advised to reduce consumption of coffee, tea and red wine and do not eat berries or curries for the duration of your treatment and for one month after completion. It is also advisable not to smoke for the duration of your treatment and for up to 6 weeks afterwards. This will result in a better, more predictable outcome.
My 5 top tips for keeping your teeth white are
– Follow good oral hygiene practices, brushing at least twice daily and flossing or using inter-dental brushes at least once daily.
– Avoid overconsumption of products that stain your teeth, such as tea, coffee and red wine.
– Regular visits to the hygienist can get rid of the initial staining before this becomes more obvious and more difficult to treat.
– Not only is it bad for your overall health and general dental health but smoking is one of the worse offenders for causing stained teeth. The longer you smoke the more permanent the stains become.
– Seek your dentist's opinion as you may be a good candidate for whitening. Once you have your trays made, it is easy to "top up" and maintain the level of whiteness you desire. One weeks of whitening maintenance every 6 months will keep your teeth sparkly white.
The procedure of teeth whitening
Once your laboratory made custom fit Whitening Trays have been made and delivered to you, your dentist will then explain the procedure in full to you. This is very straightforward and quite self explanatory. In essence, it involves placing one dose of bleaching gel into each each tooth compartment on the tray. The trays are then secured into your mouth ensuring that they are completely seated. The gel is active for 4-6 hours and therefore most people choose to wear the trays and whiten overnight.
Contact Us Today