Dental Treatment for Nervous Patients
At Colm Smith Dental & Specialist Centre, we take pride in looking after all our patient's needs. Dental anxiety is a common concern among patients and sedation is available to help deliver treatment in a stress-free manner.
The aim of IV sedation is to achieve a level of anxiety relief and relaxation which enables the safe completion of our treatment whilst keeping you comfortable. The type of sedation we aim to produce is conscious sedation. We can communicate with you if we need to.
The drugs used for sedation can cause partial or complete memory loss for the period of time that the drug is working until it wears off. You will feel that time passes quickly and you might not recall much about your dental treatment. You may in fact feel that you were 'asleep' during the procedure even though you weren't. IV sedation involves administering a relaxing drug into a blood vessel usually in your arm or hand. IV sedation is offered in both our Monaghan and Cootehill centres.
Book an Appointment
IV Sedation - FAQ
Do I need IV sedation?
Your dentist as part of your examination will assess if IV sedation is suitable for you. We often advise sedation for some of the more complex treatments we provide, to help you relax. Some of these procedures include wisdom tooth removal, difficult extractions, implants or other types of oral surgery.
In addition, if you are anxious about dental treatment, your dentist will explore the reasons behind your anxiety, outline any treatment you need and advise you if they think you may benefit from IV sedation for your treatment.
It is important you inform your dentist of your full medical history and any tablets, medicines or INJECTIONS you have taken in the past 12 months.
Are there any risks involved in having IV sedation?
IV sedation is very safe. We carefully assess all patients prior to sedation to ensure they are medically suitable for IV sedation. You may have some bruising at the site where we administer the sedation from, however this resolves after approximately 7 days.
How to not be nervous at the dentist?
It is very common to have a phobia of the dentist, you are not alone! All of our dentists are very understanding of the anxieties and apprehensions that many patients experience. Please let your dentist know of any concerns or anxieties you have. We can then discuss these with you and how we can overcome them.
Can you eat before dental sedation?
We advise a light meal 2-4 hours before dental sedation.
How long after sedation can I drive?
We advise no driving for 24 hours following IV sedation. This includes operating machinery. Following your sedation, we will give you a detailed leaflet outlining your post sedation instructions.
Preparing for IV Sedation
Prior to providing your treatment under sedation we usually arrange an examination appointment. This appointment will usually be with the dentist who will be providing your treatment. At this appointment we will have a chat about your concerns, anxieties and any problems you may have and assess your suitability for IV sedation. Please bring a list of any medication you are taking or any injections you are on and a letter from your doctor outlining your medical history if necessary.
We will carry out a thorough assessment, any necessary x-rays and this help us establish what treatment you require and together we create a treatment plan that best suits your needs. The dentist will discuss this plan in detail with you and you will have the opportunity to ask questions you might have. You will also be given a copy of the treatment plan which outlines any costs involved.
The dentist will then explain to you what happens on the planned day of the sedation, and outline and pre or post sedation arrangements/care you may require.
YOU WILL BE GIVEN AN INSTRUCTION BOOKLET which outlines what you need to do to prepare for the IV sedation appointment and the DO's/DON'T after your sedation appointment.
Contact Us Today
On the day of the sedation
What is an impacted tooth?
Try and get an early night's sleep the night before. We advise you to wear comfortable clothing and flat shoes. We advise a light meal 2-4 hours before your sedation appointment. For IV sedation you will need an escort, someone to drive you to and from your appointment. The dentist will then have a chat with you about the planned treatment for the appointment and again you have the opportunity for any further questions.
The sedation is administered via a small cannula which is usually placed on the back of your hand or arm. When you are ready, we then carefully administer the sedation. Once we are happy you are adequately sedated, we begin our treatment. For all treatment under sedation, we use local anaesthetic so any treatment we provide you with is pain-free. We monitor your wellbeing carefully with a pulse oximeter throughout your treatment and your health and safety is our priority whilst we complete your treatment.
When you are sedated, you will be able to talk to us and respond to any questions we might have. The sedation will help you feel relaxed.
Once treatment is completed you will be brought to the waiting room. We may ask you to sit back and relax in the waiting room prior to being escorted home. Your escort will be given instructions detailing your aftercare too.
Your escort will have to sign you out as you are not allowed to drive for 24 hours or leave the practice unaccompanied.
Who will administer the sedation?
Our specialist Oral Surgeon, Mr. Chris Bell, an IV sedation trainer and founding member of Dental Sedation Teachers Group, has been providing treatment under IV sedation here for over 20 years. There are 3 other members of staff who are trained in IV sedation. For best patient care, the practice organises sedations days.
Contact Us Today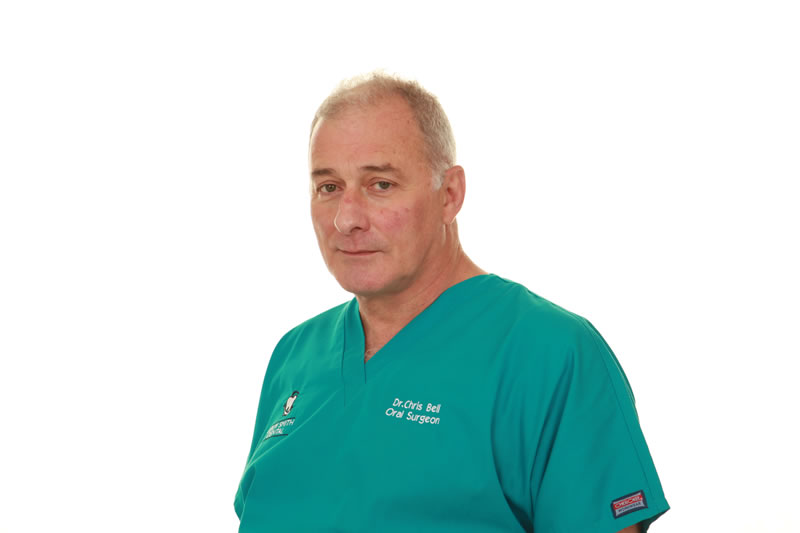 How much does Sedation Cost??
Prices vary depending on the treatment you need. Please discuss this with your dentist during your assessment. At Colm Smith Dental we provide our patients with the knowledge and expertise needed to get the best results.
Our pricing is competitive, and our dentists are highly skilled. Please see our price list below or call one of our practices in Cootehill and Monaghan to find out more.
General Dental Treatments
"Highly recommend all dentists at the surgery, as a family of 5 we all attend kids ranging from 6 to 16 and all love to go and see all the friendly staff. Thank you for all the amazing work over the years."
"I had a wisdom tooth removed on Saturday under sedation with Dr Chris Bell. All I can say is he is absolutely fantastic. I never felt one single thing. I came home and could eat straight away no pain, recovering very quickly. Delighted thank you."
"had my first appointment today i`m not a big fan of dentists due to bad experiences in the past. the staff were all really friendly and put me at ease the moment i walked through the door. actually looking forward to my next appointment that`s something i never thought i`d say."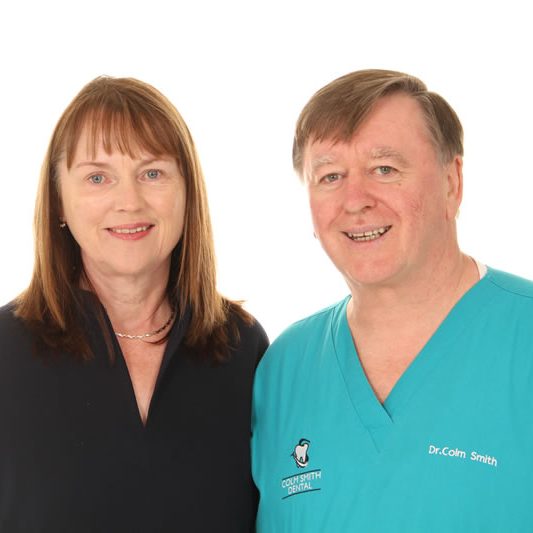 Your Dental Clinic
Find out why generations of families choose Colm Smith Dental
Every patient is treated like family, and that is what makes us different than other clinics. Each patient has a unique set of needs, therefore each patient needs to be treated differently.
You are more than a number for us here at Colm Smith Dental, and we promise to do our utmost to ensure you have a healthy smile and mouth, and you have a reason to smile leaving our clinic
Colm & Lucia Smith

If you are unsure what treatment you may need, please fill out the appointment form with as much information as possible and we will contact you as soon as we can.
We have Dental Clinics in Cootehill in Cavan and also in Monaghan centre.