Tooth Implants
What are dental Implants?
A dental implant is essentially a substitute for a natural root and commonly it is screw or cylinder shaped. Each implant is placed into a socket carefully prepared at the precise location of the intended tooth. Sometimes the implant can be placed at the same visit as the removal of the tooth it replaces.
A dental implant is an artificial titanium tooth root that is placed into the jaw to hold a replacement tooth or bridge. At Colm Smith Dental & Specialist, we place single implant, multiple and full mouth implants. Implants can replace a single tooth up to a full arch of teeth, which may have been extracted due to injury or disease.
Book an Appointment
Dental Implant Team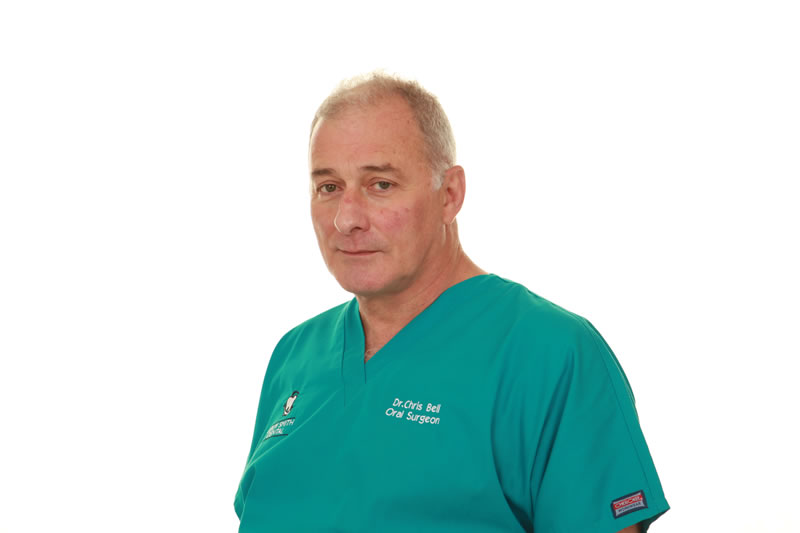 Dental Implant Procedure
The placement of dental implants is well developed at Colm Smith Dental & Specialist Centre. Our implant team comprises of Mr. Chris Bell, specialist Oral Surgeon who has been working in the practice for over 20 years. Chris is also a tutor for the MSc implant course at Bristol Dental Hospital & University. He is assisted by Dr. Colm Smith who has over 35 years' experience in dentistry which includes part time teaching at Queens University in Belfast. Over the last ten years Colm has regularly travelled to the United States to keep up to date on the various implant systems.
Placement of implants requires extra surgical skills. Meticulous treatment planning is necessary. You can have great confidence in having a specialist oral surgeon place the implant knowing that any complications will be comfortably managed. As part of treatment planning, a CBCT scan may be required. Placement of implants is often carried out under IV sedation.
The next stage involves placement of the overall crowns. This stage is managed by the principal, Dr. Colm Smith. Again, you can feel great confidence in his hands. We have documented cases where we have restored jaws with no teeth to full dentition down to the single implant. Patients have offered to discuss their treatment if you wish to consider implants.
Do I need to see the hygienist when I have dental implants?
Yes, it is very important that you see the one of our hygienists when you have dental implants to maintain the health and longevity of the implant.
How long do implants last?
Implants are very durable, will last many years, and require the same "maintenance" as real teeth, including brushing, flossing and regular dental and hygiene check-ups.
What are the benefits of dental implants?
How much do Tooth Implants Cost?
At Colm Smith Dental & Specialist Centre we provide our patients with the knowledge and expertise needed to get the best results. Our pricing is competitive, and our dentists are highly skilled. Please see our price list below or call one of our practices in Cootehill and Monaghan to find out more.
Treatments for Missing Teeth
"Highly recommend all dentists at the surgery, as a family of 5 we all attend kids ranging from 6 to 16 and all love to go and see all the friendly staff. Thank you for all the amazing work over the years."
"I had a wisdom tooth removed on Saturday under sedation with Dr Chris Bell. All I can say is he is absolutely fantastic. I never felt one single thing. I came home and could eat straight away no pain, recovering very quickly. Delighted thank you."
"had my first appointment today i`m not a big fan of dentists due to bad experiences in the past. the staff were all really friendly and put me at ease the moment i walked through the door. actually looking forward to my next appointment that`s something i never thought i`d say."
Success Rate
Long lasting solution
The success rate of dental implants are 95-98%
Dental Decay
The most common reason for tooth loss
Avoid this by regular visits to a dental hygienist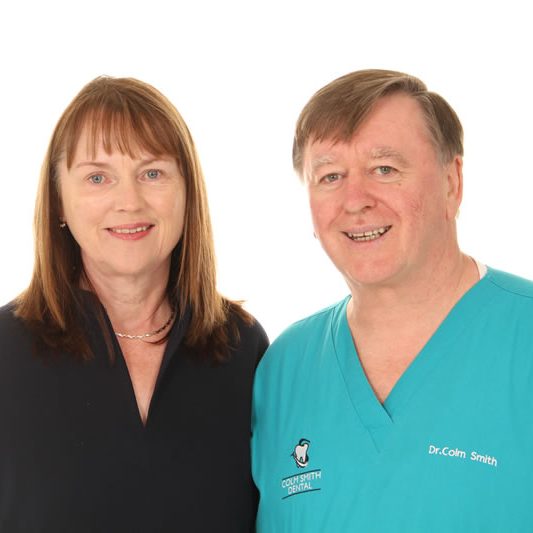 Your Dental Clinic
Find out why generations of families choose Colm Smith Dental
Every patient is treated like family, and that is what makes us different than other clinics. Each patient has a unique set of needs, therefore each patient needs to be treated differently.
You are more than a number for us here at Colm Smith Dental, and we promise to do our utmost to ensure you have a healthy smile and mouth, and you have a reason to smile leaving our clinic
Colm & Lucia Smith

If you are unsure what treatment you may need, please fill out the appointment form with as much information as possible and we will contact you as soon as we can.
We have Dental Clinics in Cootehill in Cavan and also in Monaghan centre.